PLEIN AIR PAINTER                                       ABOUT THE ARTIST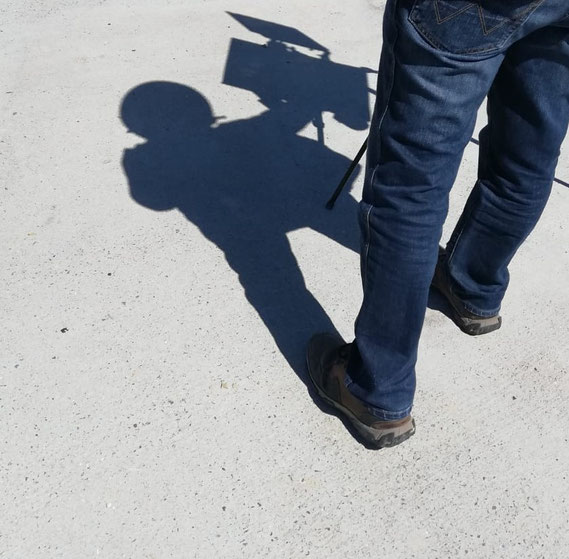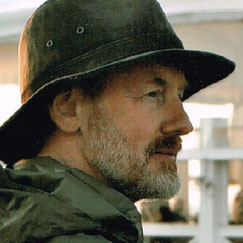 'I paint portrait, figure, still-life and landscape and always prefer to paint from life. Painting landscape outdoors can be difficult and frustrating sometimes but it is something I'm passionate about. I like to experiment a little and approach each painting with an open mind about how it will go.'
Tony Robinson was born in Newcastle-upon-Tyne, UK, and completed a Fine Art Foundation course there. Graduating with a fine art degree at Stoke-on-Trent he moved to Ireland, working for a time as a mural painter and sign-writer. Following a post-graduate education qualification in Manchester, he taught at Warley College, Birmingham. Settling in Ireland in 1980, Tony was employed by Wexford Arts Centre for four years as Ireland's first community visual artist, later opening an artist materials and framing business in Wexford. 
In 2008, a growing interest in painting en plein air led Tony and some fellow artists in Wexford to develop Ireland's outdoor painting festival, Art in the Open. This week-long festival has become one of the major annual outdoor painting events in Europe, attracting an international following. Tony has made painting trips to Crete, the Croatian Coast, Dubrovnik, Malta, the Netherlands, Tuscany and to Venice.
Education:
Post-Graduate Certificate in Education. Manchester Polytechnic 1979
BA (hons) Fine Art. Staffordshire University 1976
Awards:
Juried Artist, Forgotten Coast en PLein Air Event 2018 and 2019
Juror, Paint Out Norwich, UK, 2018
Juried Artist and Award winner, Paint Annapolis, Annapolis MD, USA 2017
Honorary Guest Artist, Tuscany Plein Air, Florence, Italy, May 2016.
Juried Artist, Paint-Out Wells Plein Air, Wells-next-the-Sea, Norfolk UK, September 2015
First Place winner, Royal Talens Rembrandt Award at Noordwijk Schilders Festival, 2014
Commended Artist, Noordwijk Schilders Festival, Netherlands, 2012
First Place, s'Hertogenbosch Schilders Festival, Netherlands, 2011
Emerging Artist Award, Greenacres Gallery, 2011
Exhibitions:
RHA Summer Show (Group) 2018
'Expozee Exposiert' 2014 Noordwijk 5 winning artists, Noordwijk Museum
PR2 Gallery, Amsterdam. 2014
Christine X Gallery, Malta 2014 (2 Person)
Pigyard Gallery, Wexford, 2012 (2 Person)
Gallerie Artur, Dubrovnik 2011 (2 Person)
Gallerie Artur, Dubrovnik, 2010 (Solo)
Commissions:
Portrait of author Billy Roche (for Wexford Arts Centre) 2019
Two Portraits of Irish Boxing Coach, Billy Walsh, 2012 (Wexford Borough Council)
Portraits of playwright and author Michael Lederer and his wife, Katarina.
'The Voyage of St. Brendan' Mural, Tralee, Co. Kerry (Kerry County Council).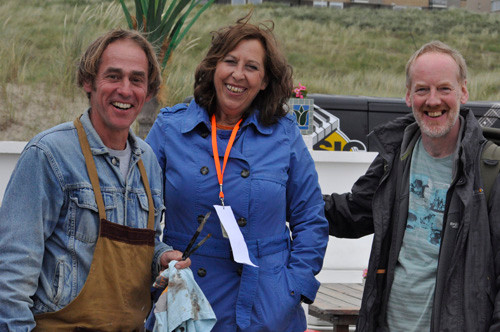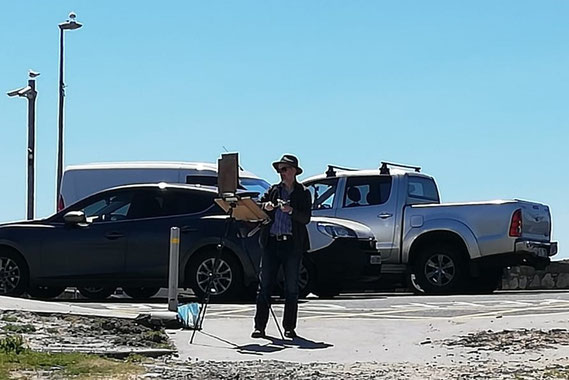 Poster Collection